Warmly Welcome Saudi Arabian Merchants To Zhong Yun Company Joint Manufacturing Company for Golf Cart
Recently, Saudi Arabia merchants and his entourages visited Zhong Yun Company Joint Manufacturing Company, accompanied by Deputy General Manager of the Group's Cross-border E-commerce Company, for the procurement of large quantities of golf carts equipment.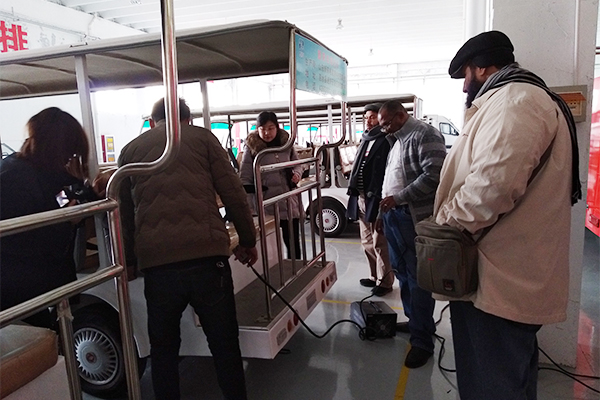 Accompanied by General Manager Zhang, merchants and their entourage first visited the golf cart manufacturing workshop. During the visit, Group staff made detail introduction on main performance parameters of golf car's power, economy, braking, control stability, riding comfortable, etc. Through the visit, Saudi Arabian businessmen are very satisfied with the stylish shape and good performance of this golf cart. The merchants said that the popularity of Zhong Yun Company products in the Middle East sales market is very high and the reputation in the industry is very good. Through field visits and inspections, We have a more comprehensive understanding of the powerful intelligent equipment manufacturing capabilities and advanced technology research and development capabilities of Zhong Yun Company . At the same time, we have fully seen the strong joint manufacturing strength and cooperation sincerity of Zhong Yun Company and strengthened our long-term cooperation with Zhong Yun Confidence and hope that through long-term cooperation, we will better promote the development of international trade between China and Saudi Arabia.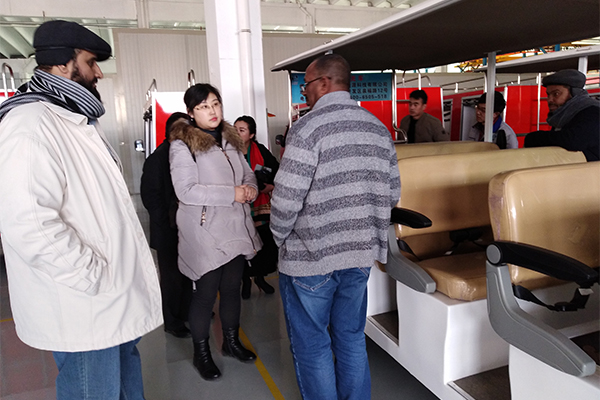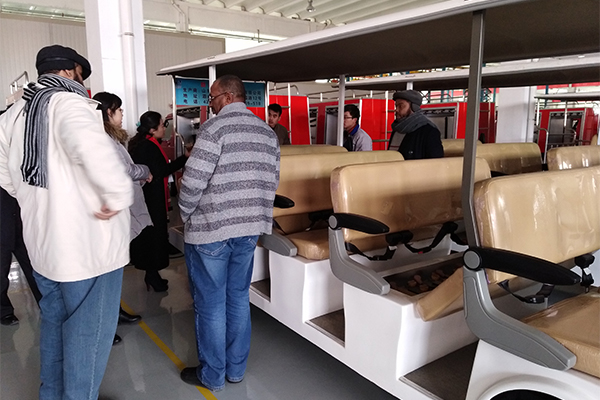 Over the years, Bases on Global, View of Worldwide, Zhong Yun Company vigorously develops cross-border e-commerce and intensifies international market development. Through its self-developed and operating global leading cross-border e-commerce platform, products successfully sold in 151 countries and regions in the world, build Zhong Yun brand worldwide, truly realized Zhong Yun Company 's strategic goal of globalization of international trade! In the next step, Zhong Yun Company will further increase overseas market expansion, expand its export scale, enhance the Group's high-tech strength in the field of intelligent control and strive to create a new situation in the Group's foreign trade import and export!