Leaders Of Party Construction Studio Of High-tech Zone Visit China Coal Group For Guidance
In order to further study, promote and implement the spirit of the 20th National Congress of the Communist Party of China, and further strengthen the work of Party construction in enterprises, on February 22nd, Wang Jing, director of Jining News Bureau of Shandong Government Network, Wang Ping, champion of the Avenue of Stars, and Wang Sani, champion of weekly, visit China Coal Group under the leadership of Xie Hualiang, principal of Party Construction Studio of Jining High-tech Zone. Visit and guide the publicity of the Party's 20 Spirit and Party building work. China Coal Group General Manager Han Yong, Group Executive Deputy General Manager, e-commerce General Manager Yu Cui, Group Party Committee Deputy Secretary Guan Chenghui accompany the reception.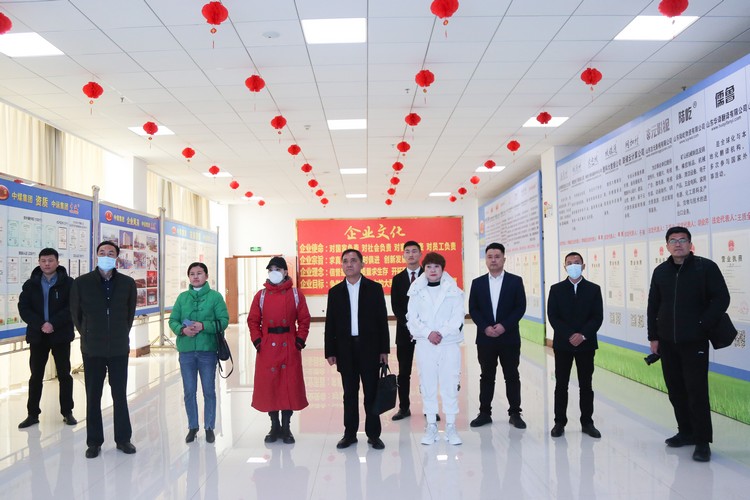 Xie Hualiang, Head of the Party Construction Studio, and others visit the culture exhibition hall, intelligent product exhibition hall, conference center, digital workshop of construction machinery, e-commerce company of the Group, cross-border e-commerce company, etc. accompanied by General Manager Han. During the visit, General Manager Han makes a report on the overall production and operation of our group and the next development plan. Aiming at the 'Specialized, Excellent Aand New' track, focusing on industrial transformation and upgrading, and further promoting the high-end, intelligent and green development of intelligent manufacturing of our group.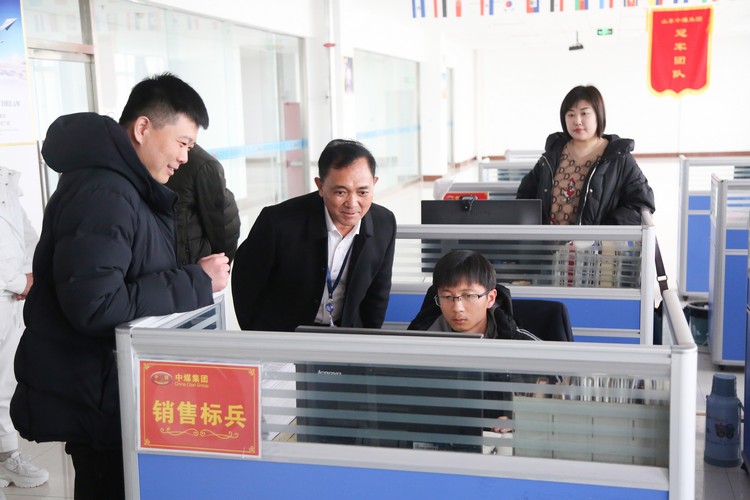 Through the visit, Xie Hualiang, head of the Party Construction Studio, and others give a high recognition to our group's study and implementation of the spirit of 20th National Congress to lead the high-quality development of enterprises. He stresses that the study and implementation of spirit of 20th National Congress is an important political task at present and in the future, the majority of enterprises should in-depth study and grasp, combined with their own reality, We should identify the right position, seize opportunities, and strengthen confidence to truly transform the Party's spirit of 20th National Congress into a powerful driving force for high-quality development of enterprises.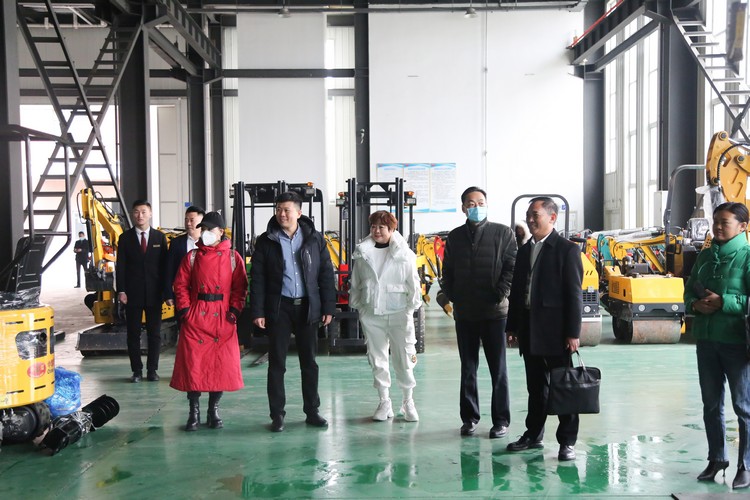 General Manager Han says that to lead the high-quality development of China Coal Group with the spirit of 20th National Congress, earnestly fulfill the corporate social responsibility, accelerate the party building brand cultivation of China Coal Group, increase the investment in product research and development, the construction of innovation platform and the introduction of high-end talents, accelerate the transformation of scientific and technological achievements, lay a solid foundation for the Group's innovation, and give full play to the advantages of the Group's intelligent manufacturing industry. Jining for the high - quality economic development to make a new greater contribution.