0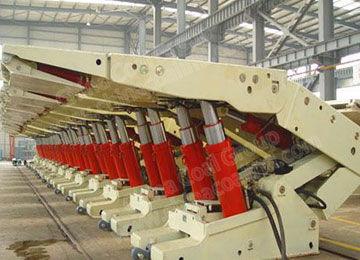 Powered roof supports
Hydraulic support is a kind of structure used to control the surface pressure of the coal extraction, which is developed on the basis of long wall working face hydraulic support. They are same in the
Related Products
Powered roof supports Product Introduction
Hydraulic support is a kind of structure used to control the surface pressure of the coal extraction, which is developed on the basis of long wall working face hydraulic support. They are same in the function of the control, maintaining direct, move over and conveyor. But in caving organizations force, assured a bracket, bracket, dust and other features are different.
Powered roof supports Selection Requirements
1.Hydraulic support have caving body with hydraulic control. Request the caving body with good control performance, opening and closing fast, reliable, big coal, less prone to jam, and has a good spray dust suppression devices.
2.Caving body is with a performance of powerful, reliable broken coal. Generally, blasting down coal and coarse coal on a support.
3.Support should have the function features of pushing forward the back of the belt conveyor coal and clean up the rear.
Powered roof supports Main Characteristics
Support stability, continuous, favorbale effect, cost-effective. It is suitable for the medium hard coal, jointed and fractured clear or good thick coal seams
Powered roof supports Technical Parameters
Model Support Heightm Bearing capacityKN Bearing pressureMPa Baseboard pressureMPa Push Distancemm
ZF3200/16.5/25 1.65-2.5 3200 0.68-0.76 1.1-1.8 700
ZF3800/17/28 1.7-2.8 3800 0.65-0.67 0.9-1.8 700
ZF5000/17/32 1.7-3.2 5000 0.79-0.82 1.2-1.8 700
ZF6400/17.5/28 1.75-2.8 6400 0.94-0.96 average 2.5 700
ZF8000/17/32 1.7-3.2 8000 1.09-1.12 1.3-1.8 900
ZF9200/22/32 2.2-3.2 9200 1.07-1.09 1.15-1.17 900
ZF11000/20/38 2.0-3.8 11000 1.11 average 2.98 900
Powered roof supports Figure Photos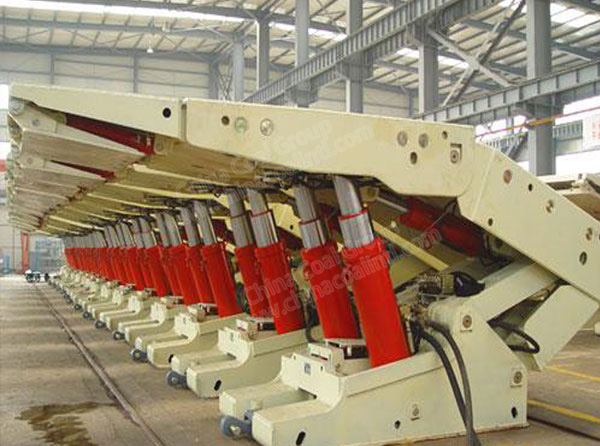 The above information is just for your reference, for more details, please contact us.