0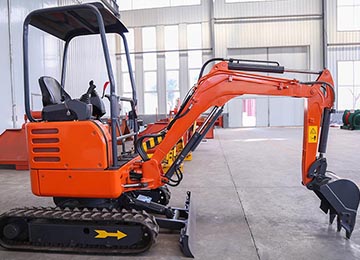 ZM 18 Mini Micro Hydraulic Excavator
1.Original imported Diesel engine, our ZM 18 mini hydraulic excavator meet the EURO III emission standand2.Original hydraulic component; Hydraulic system based on load sensing technology, excellent ru
Related Products
http://720yun.com/t/pppnzdrx8mc5rr55fj?from=singlemessage&pano_id=b9jM1Ne1Bxa9Vncs
Scanner QR Code for Checking on Phone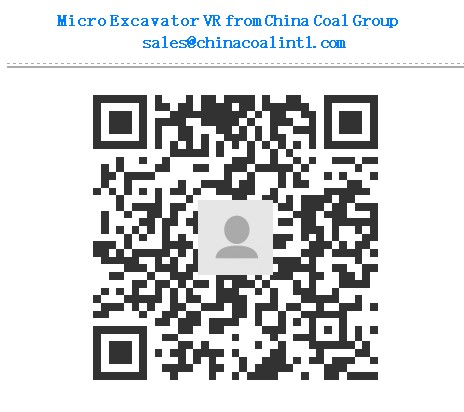 Features of ZM 18 Mini Micro Hydraulic Excavator
1.Original imported Diesel engine, our ZM 18 Mini Micro Hydraulic Excavator meet the EURO III emission standand
2.Original hydraulic component; Hydraulic system based on load sensing technology, excellent running performance, gentle action only can make high accuracy
3.Turning radius quite short, the chasis luffing can be adjusted and the boom is deflectable,fit for safe working in narrow space.
4. Attached piping system are standard configuration, subsidiary device can be arranged easily.
Characteristics of ZM 18 Mini Micro Hydraulic Excavator
1.Max excavate height--3234mm
2.Max unstall height--2452m
3.Largest mining depth--2146mm
4.Largest mining radius--4045mm
5.The ground largest mining radius--3950mm
6.Min turning radius of the tail--680mm
7.Working device turniing radiu-1823mm
8.Deflection angle of the boom--60 degrees(left),53 degrees(right)
Parameter of ZM 18 Mini Micro Hydraulic Excavator
Parameter of the whole machine

Weight

kg

1800

Bucket capacity

Cubic metres

0.045

Max. digging force

KN

15.2

Swing speed

rpm

8.5

Walking speed

Km/h

2.1/4.3

Ground pressure

Kpa

29.6

Fuel capacity

Ltr

22

Dimension(LXHXW)

3505X2320X1300 mm

Min ground clearance

172 mm

track width

230 mm

Parameter of the engine

Engine model

D1105

Rated power

kw

14.2

Engine type

Water cooled three cylinder diesel engine

Hydraulic systerm

Max flow rate

L/min

39.6

Nominal working pressure

Mpa

20.6

Hydraulics type

load sensing systerm
Images of ZM 18 Mini Micro Hydraulic Excavator