0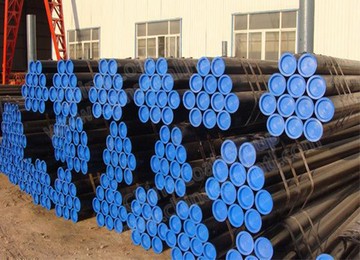 DIN EN Carbon Seamless Steel Pipe / High Precision Smooth Seamless Steel Pipe
The seamless steel pipe is a circular, square, rectangular steel with a hollow section and no seams around it. The seamless steel pipe is formed by perforating a steel ingot or a solid tube blank, and
Related Products
Introduction of DIN EN Carbon Seamless Steel Pipe / High Precision Smooth Seamless Steel Pipe
The seamless steel pipe is a circular, square, rectangular steel with a hollow section and no seams around it. The seamless steel pipe is formed by perforating a steel ingot or a solid tube blank, and then hot rolled, cold rolled or cold drawn. Seamless steel tubes have a hollow cross-section and are used in a large number as pipes for conveying fluids. Compared with solid steels such as round steel, steel pipes have a lighter weight when subjected to the same torsional strength, and are economical cross-section steels. They are widely used in manufacturing structures. Parts and mechanical parts such as oil drill pipes, automobile drive shafts, bicycle racks, and steel scaffolding used in construction.
Application of DIN EN Carbon Seamless Steel Pipe / High Precision Smooth Seamless Steel Pipe
1. There are many types of construction: the maximum pipeline transportation under the bottom, the extraction of groundwater when the building is covered, and the transportation of boiler hot water.
2. Mechanical processing, bearing sleeves, processing machinery parts, etc.
3. Electrical category: gas transmission, water power generation fluid pipeline.
4. Anti-static tubes for wind power plants, etc.
Photos of DIN EN Carbon Seamless Steel Pipe / High Precision Smooth Seamless Steel Pipe