0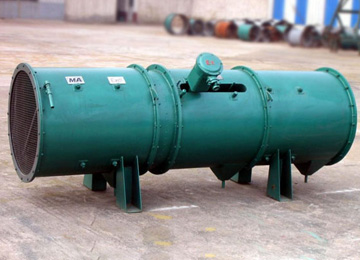 Dust Extraction Fans
Dust removal mine ventilation is composed by mine ventilator with a wet vibrating wire catching dust components. Dust-laden air inhaled dust blower, local dust purification ,dust captured by wet vibr
Related Products
Introduction
Dust removal mine ventilation is composed by mine ventilator with a wet vibrating wire catching dust components. Dust-laden air inhaled dust blower, local dust purification ,dust captured by wet vibrating string dust precipitator, purificated air expel from the outlet dust precipitator after catching dust, To achieve the purpose of purifying romantic.
The Dust removal fan is suitable for mechanized excavation face, removal dust,air purification in excavating operation in situ , can also be used to coal, rock roadway, shotcrete face drilling, blasting the workplace.
working condition
1.Environment temperature 0~40℃;
2.Altitude less than 1000 meters;
3.Relative humidity less or equal(95±3)%(25℃);
4.Used in methane and coal dust explosive gas underground;
5.Atmospheric pressure:(80~110)KPa.
Advantages
Mine Wet Dust Ventilation has unique properties and characteristics. Manifested in the following aspects:
1, the principle of unique, small size, light weight, use a dust removal mechanism with a variety of "vibrating wire filter plate" means catching dust through the filtration velocity can be increased to 10-18m / s, and with the efficiency of catching dust was positively related characteristics, so that unit air volume occupied by a minimum of space, similar products only 10% to 40%.
2, the working low resistance, low energy consumption: working resistance 1200Pa, unit energy consumption of air volume about 30% of similar products.
3, dust, high efficiency, suitable for a wide range of dust concentration, measured when the dust concentration 24000mg/m3, can still work without clogging, low concentrations of dust and gas purification effect is equally satisfactory. Dust particle can capture a wide range of coarse dust and respirable dust catching dust has a high efficiency.
4, simple structure, no cleaning cycle, "vibrating wire filter plate" self-purification ability, long-term continuous operation, do not plug without removing the cleaning and maintenance, simple structure, easy to use.
Technical index
1, total dust collection efficiency: ≥ 97%;
2, respirable dust collection efficiency: (90 ~ 98)% (positive correlation with the filtration velocity characteristics);
3, the liquid-gas ratio: (0.02 ~ 0.09) L/m3 (air volume) (by air dust concentration level may be);
4, most of the dust blower fan static efficiency of not less than 55%;
5, the working resistance: 1200Pa (with rated working resistance shall not deviate more than 10%);
6, applies to spray water pressure: ≥ 0.3MPa;
7, for the environment temperature :0-40 ℃;
8, work: long-term continuous operation;
9, Working noise: ≤ 85dB (A);
10, Dust concentration range: (0 ~ 24000) mg/m3 (air volume);
Photo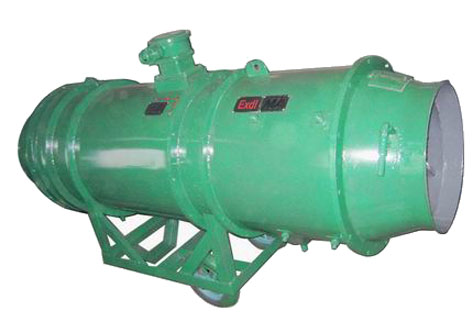 Due to production batch, the specific model, the above pictures for reference only, you can contact our sales staff to verify the specific
B/L of History Trade